Fundraising - Swimming Pool
During the past 8 years, the whole school community has been actively involved in fundraising to replace our old school swimming pool. The fruits of our labours saw the opening of our new outdoor pool in the summer of 2020!
Without a moment's pause, we threw ourselves headlong into fundraising for showers and changing rooms, and we are delighted that these were installed during the summer of 2021 and are now fully operational.
Again, without hesitation the governors and staff set about the rather daunting task of fundraising to build a permanent structure around the pool, to create a facility that can be used all year round, not only by the school but also by the local community and other local schools. We are exploring funding options and have an application with Your Fund Surrey More details can be found below or on our Facebook page.
For details of our long-awaited Pool Opening Ceremony and 'Big Splash Week' please click here.
Autumn Term 2022 Fundraising
I am delighted to announce that planning permission has been granted for an enclosure to cover our new outdoor pool; this will facilitate year-round swimming for all of our children, children from other local schools and local community clubs and associations.
We had a very busy Autumn Term fundraising. As a Community School we have continued to raise funds for many worthy causes; Charities we are passionate about and which remain close to our hearts, including:
Macmillan Coffee Morning
Children in Need
Jeans for Genes
Harvest Fundraising which was shared between the Salvation Army and The Friends of St Peter's Church
Christmas Jumper Day
Salvation Army Christmas Gift Appeal
During Autumn Term we were devastated to learn of the sudden and tragic passing of a parent of Stepgates Community School. We were inundated by members of the community who wanted to help the family during a very difficult time; therefore, we set up a 'Just Giving' page in Memory of the parent and raised a significant amount of money through the generosity of our school community.
Friends of Stepgates School (FOSS), our very active Parent Teacher Association, also continue to raise funds to help the school provide 'extras' for the pupils of Stepgates Community School. Autumn Term was another huge fundraising success for our FOSS Team, supported by our wonderful children, parents and staff, raising a total of £2,604.26! A percentage of the total raised from the following events will be donated to our new swimming pool enclosure:
Uniform Sale - £59.78
Bag2School - £148
Break the Rules Day - £373
Pumpkin Carving Competition - £120
Halloween Disco - £792.88
Goose Fair - £524.39
'Elfridges' Gift Stall - £586.21
Spring Term looks to be just as busy for our FOSS Team with many planned events, including a Table-Top Sale, Second-hand Uniform Sale, Mother's Day Stall and Easter Disco.
Fundraising to build a permanent structure remains our priority and I will keep you updated with regard to progress.
Mrs T Ford
Headteacher
Swimming Pool
The community swimming pool at the school - which was 50 years old - was no longer functional and the pool and the pool housing were finally demolished during the summer holidays of 2015.
After years of fundraising activities supported by the children, staff, parents, FOSS and the local community the project to start the building of a new pool began during February half term 2020!
We estimate that somewhere in the region of 100,000+ children in Chertsey have learned to swim in the Stepgates pool over the last five decades
and the new pool provides the opportunity for children both at the school and in the wider community to acquire this life-saving skill and to improve the physical and mental health and well-being for the children of Stepgates and the local community.

Our fundraising efforts involved many governors, parents, staff, children and the wider community in activities, organising and supporting events, and we are grateful to them all especially Lucy Taylor and Gayle Naylor, all of whom have worked tirelessly towards the goal of building a new pool at Stepgates.
Thank you to everyone who has supported our fundraising efforts to date. We are delighted that we are once again able to offer swimming lessons as part of our school curriculum.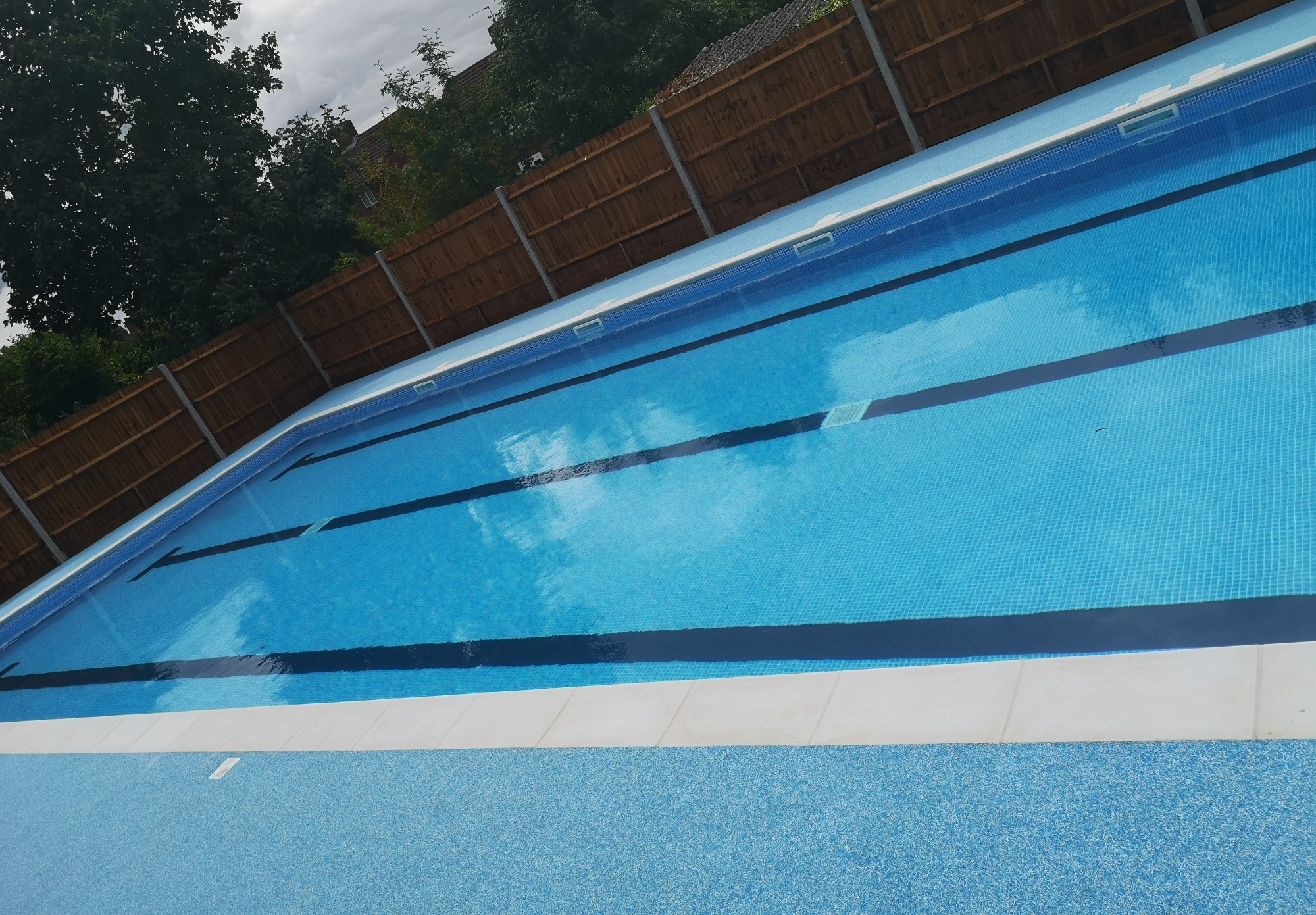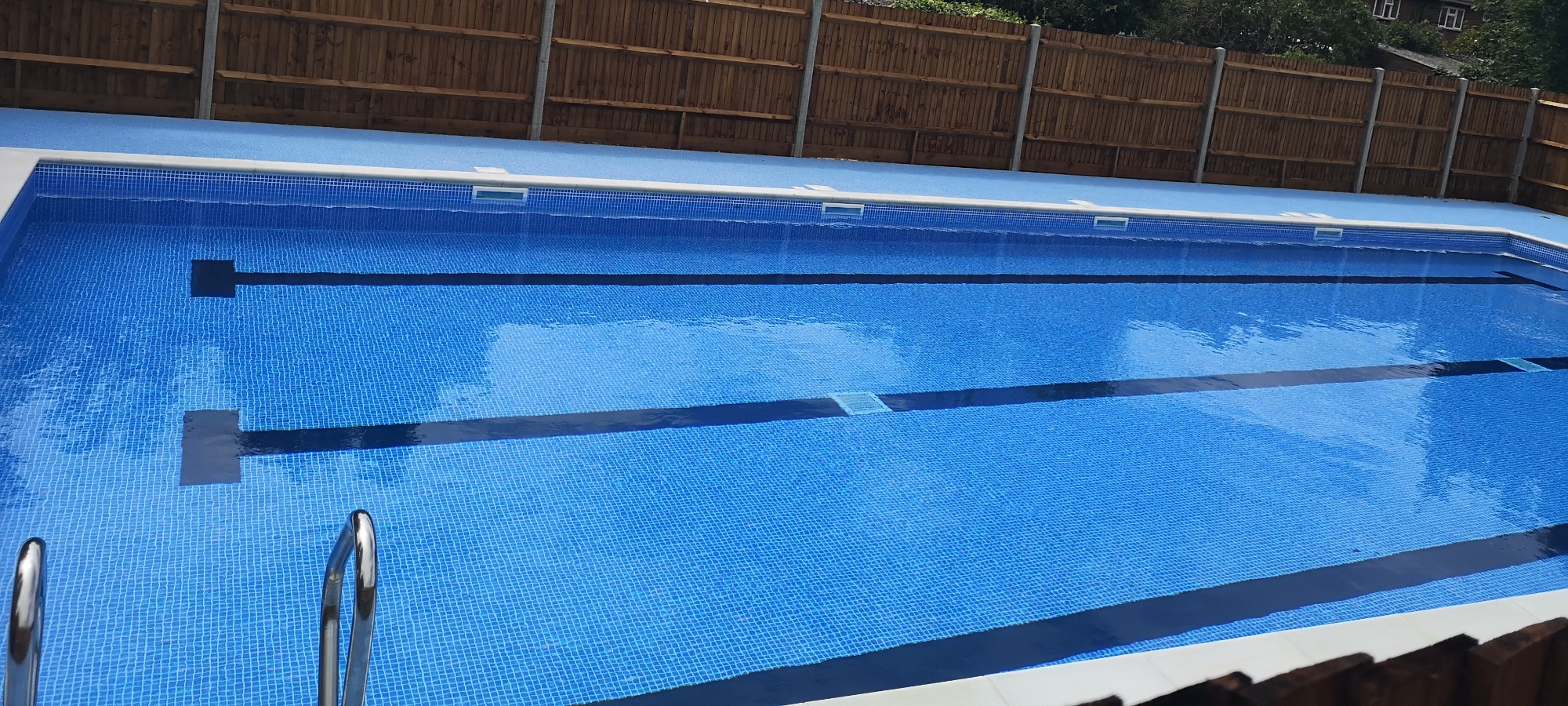 Changing Rooms & Showers
WE HAVE NEW CHANGING ROOMS & SHOWERS
Wednesday 23rd June 2021 saw the arrival of our new changing rooms, showers and toilets for the swimming pool.
It took some time, and a great deal of skill to lift the cabins off the truck and place them on site next to the pool.
They are now fully plumbed in and ready to welcome the children when swimming lessons begin in the warmer weather that the Spring Term will bring.
We are very grateful for the support and generosity of The Peter Harrison Foundation and Chertsey Combined Charities; without their help this project would still be a work in progress.
Such exciting news for our children!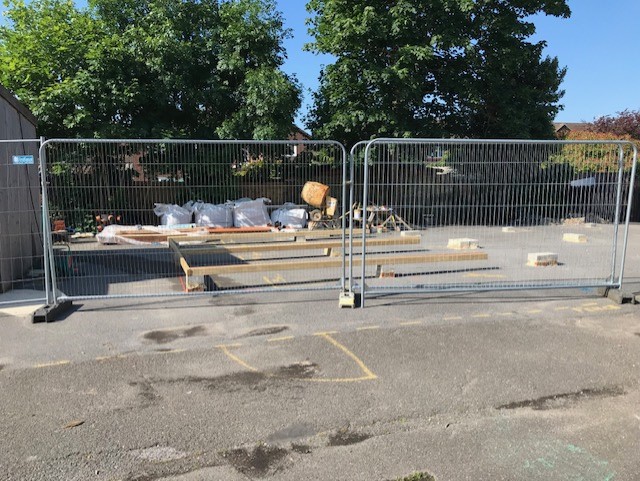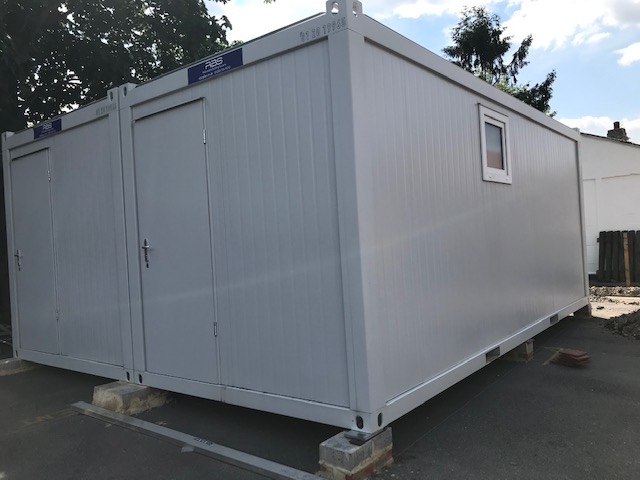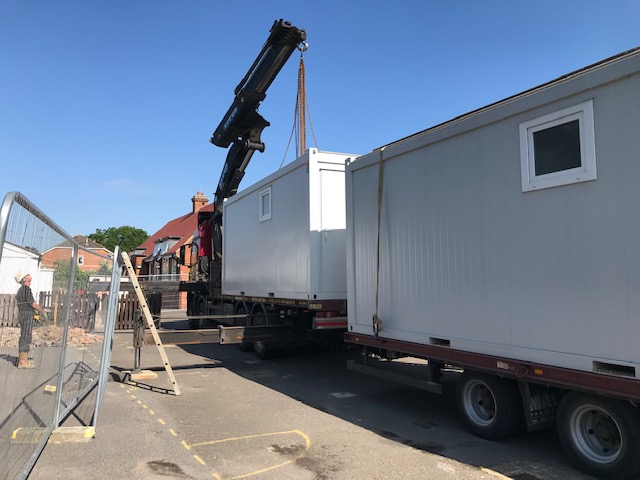 Pool Enclosure
Swimming Pool Project Final Stage - An enclosure to create a year-round facility
The staff and Governors of Stepgates Community School, supported by the children, parents, FOSS and the local community, continue to raise funds towards their dream to build an enclosure around our new outdoor pool. This will facilitate year-round swimming for all of our children, children from other local schools and local community clubs and associations.
Not only will this support the national issue of large numbers of children who haven't been able to learn to swim because of COVID 19 and the lack of facilities nationwide, but it will also support our mission to ensure the pool and facilities benefit the whole community where there are no local affordable options for swimming.
We have planning permission, fully detailed plans and a contractor on board – now all we need is the rest of the money!
To achieve success we need your help. Please click on the link below and help us to win the support of a grant from Your Fund Surrey so that we can make this dream a reality.
Your agreement helps to prove we have community support for our project and will improve our chances of receiving funding.
Please could you also encourage friends, family and the wider community to support our project. Thank you!
Have Your Say Today - Stepgates School Community Pool - Your Fund Surrey Project Proposals (commonplace.is)
This is a very exciting step for us as a community school, and we are hopeful we will continue to receive the support of the local community.
Parent Teacher Association (FOSS) Fundraising
For further information on how using Easy Fundraising and Cash 4 Coins can help to raise vital funds for our school PTA (FOSS), please click here.