Are You Looking For A Nursery Place For Your Child In September 2024?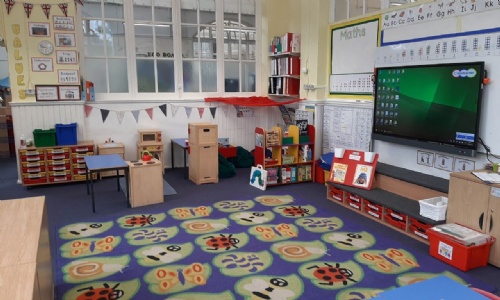 We are now commencing the admission process for our Sunbeams Nursery for September 2023.
If your child was born between 1st September 2021 and 31st August 2022
If your child is under three years of age, we offer EITHER five morning sessions (9:00am to 12:00 noon) OR five afternoon sessions (12:30pm to 3:30pm). You may choose less than five sessions, but we would recommend you choose at least two sessions per week.
For eligible parents we offer four 'Free Early Education for Two year olds' (FEET) places, for which a copy letter proving eligibility from Surrey County Council needs to be provided to secure this place.
(For eligibility please see: https://www.surreycc.gov.uk/schools-and-learning/childcare-professionals/providing-free-early-education/providing-free-early-education-for-two-year-olds#)
If your child was born between 1st September 2020 and 31st August 2021
We offer 15 hour funded places on a two and a half day split; either Monday full day, Tuesday full day and Wednesday morning
OR Wednesday afternoon, Thursday full day and Friday full day.
For eligible parents we offer 30 hour free childcare places, for which a code from HMRC needs to be provided to secure this place. (For eligibility please see https://www.gov.uk/30-hours-free-childcare)
For further information and/or an Application Form, please contact:
Mrs M Fernandez
Business Manager
Telephone: 01932 563022
Email: admin@stepgates.surrey.sch.uk