Chick-a-thon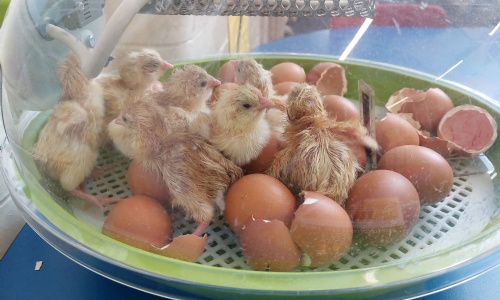 This week we received a very exciting delivery from the Happy Chick Company! The children in Sunbeams, Ladybirds, Butterflies and Grasshoppers classes are all very excited and have found watching the chicks hatch a wonderful experience.
The chicks will stay with us for two weeks in groups of five or six chicks per Infant classroom, in their brooder box, and will provide an opportunity for the children to learn about life cycles, growth and new life.
Our Infant children also took part in our Chick-a-thon event and had a lovely afternoon. The crazy races were sponsored by families to raise money for our chick project this month. Flapping like a chicken and wearing novelty items was all part of the fun.
Thank you to our families for their generous donations.