World Book Day 2023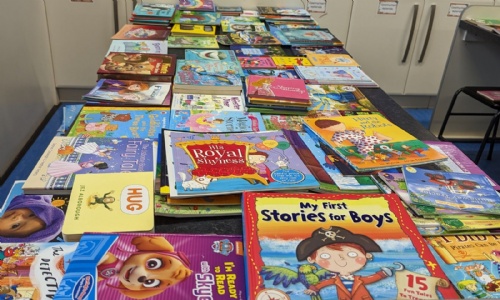 On Thursday 2nd March the children were invited to come to school dressed as a character from their favourite book to celebrate World Book Day; they were asked to bring along a copy of the book to share with the class.
Everyone looked amazing - we saw some wonderful costumes, including characters from Harry Potter, Cat in the Hat, James & The Giant Peach, Horrid Henry, The Highway Rat, Matilda, Charlie and the Chocolate Factory, as well as princesses, an astronaut, Spongebob, Where's Wally? …. and many more. The children had such a fabulous time and shared a wide selection of books.
We also saw some fantastic costumes by the staff.
I would like to say a huge thank you to all parents for providing the fantastic costumes for your child(ren) to wear and the very generous donation of books for the Book Sale. We raised an amazing £160.95!