Stepgates Community School Art Exhibition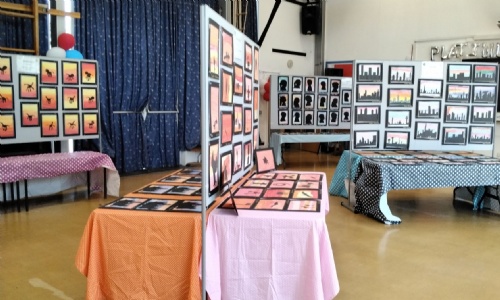 All the pupils were excited to create their own individual masterpieces for the Stepgates school art exhibition entitled 'Sunset silhouettes'.
Using a range of art skills, each class followed a theme of their choice to create their art works. The exhibition coincided with our Platinum Jubilee family picnic, and pupils were enthusiastic to show their families around the exhibition. Mrs. White, who organised the exhibition, was thrilled to see the pupils and families reactions when seeing their art on display. Families were able to purchase individual art, raising funds for art resources. The exhibition was a great success.
Thank you to all those who supported the event.